UNDER CONSTRUCTION

YJ Draiman for Mayor of Los Angeles 2017

Economic prosperity will ease the burden on the peoples of Los Angeles - Let us start by helping struggling businesses and providing incentives and reduced bureaucracy, bringing about new business and industry to Los Angeles.



Los Angeles 2017

Los Angeles Ethics commission lists YJ Draiman and Eric Garcetti (the current mayor) as Candidates for Mayor of Los Angeles 2017 both have filed the necessary documents to be listed as candidates for Mayor in the 2017 LA Mayoral elections and can start fundraising.
YJ Draiman for Mayor 2017
9420 Reseda Blvd., United 274
Northridge, CA 91324
Telephone: (818) 3666999
Email: draimanformayor@msn.com
DOI: 03/07/15

Treasurer: YJ Draiman
9420 Reseda Blvd., Unit 274
Northridge, CA 91324
Telephone: (818) 366-6999
http://draimanformayor2017.com
Dear Los Angelenos;

I am running for Mayor to get Los Angeles back to the thriving and robust city it should be. The present administration DOES NOT serve the best interest of the people of Los Angeles.



During this time of great urgency, I will focus every day on bringing innovative solutions to the economic crisis that is holding our city back -- solutions such as retaining and bringing businesses to the city, fiscal responsibility which will reduce the financial burden on taxpayers; transparency, make Los Angeles the city that works, protect core city services; and make our neighborhoods stronger, safer, and attractive to jobs and businesses.



It is time to restore honesty, integrity, accountability and transparency in government. It is time to put our differences aside, and put an end to special interests which only serve the few. It is time for City Hall to serve the best interests of all the people of this once great city.



We all know these tough economic conditions are affecting our city greatly. I believe in a coordinated effort and I believe in the people of this great city. I plan on working together with the people of this city.

As a cohesive force, we will transform our city into the most dynamic place in the nation.



My vision for Los Angeles is to make LA the World Capital of Renewable Energy, Energy Efficiency & Water Conservation.



Today's economic crisis is of utmost concern for all Americans. In these hard economic times, we must unify as a cohesive force to address the need for more jobs, better housing, a healthcare system which works for all; and most importantly, to stop the deterioration of the educational system which is depriving our children of the necessary tools for their, and our future.



Now, I am asking for your help to transform all of Los Angeles. Please sign up for the latest updates, connect with me on Facebook and Twitter, and ask any question or concern and I will respond.



I look forward to working with all the people to get Los Angeles back to the status it deserves.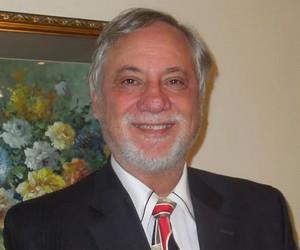 Y.J. Draiman. - Candidate for Mayor of Los Angeles 2017


It is time for VOTERS to elect a candidate who represents the people with no hidden agendas

YJ Draiman for Mayor of Los Angeles - 2017

Honesty, Integrity and service to the people of Los Angeles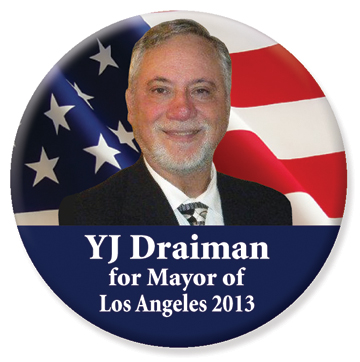 www.youtube.com/watch?v=dAhC83qfFXg
2 days ago
YJ Draiman - LA Mayoral Candidate 2013 TV Interview December 24, 2012. www.draimanformayor2013.com.


City Finances

Restore balance to the city's finances by promoting efficiency, rethinking the way we perform core government functions, and putting Los Angelinos back to work.




YJ Draiman for Mayor of Los Angeles - 2017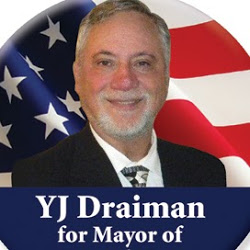 Los Angeles 2017

YJ Draiman believes in principles and integrity over profit and personal gain